Landscape Design & Installation
Here at Greenline, we design functional landscapes that incorporate plant material with hardscapes and lighting to enhance your property's potential.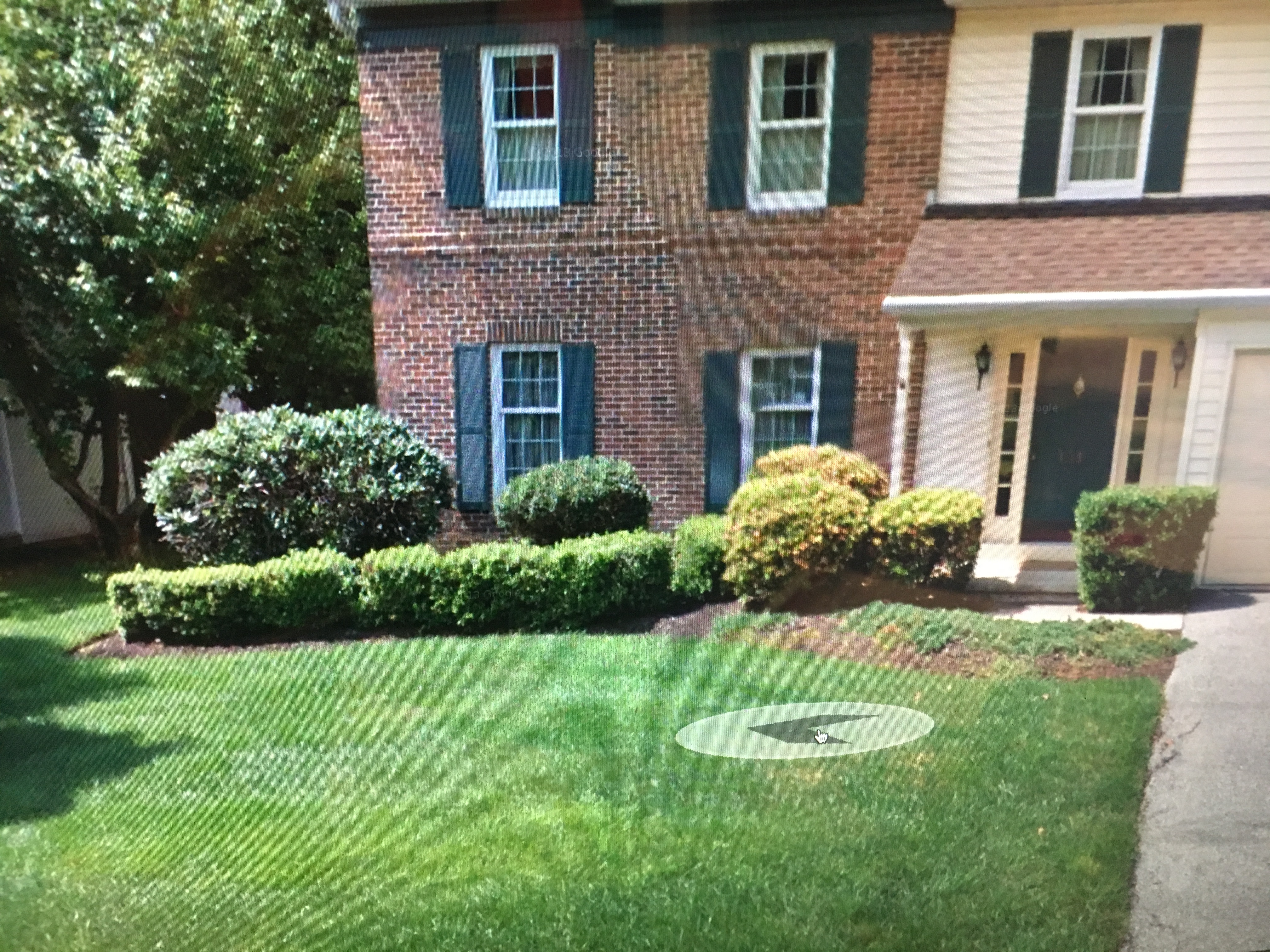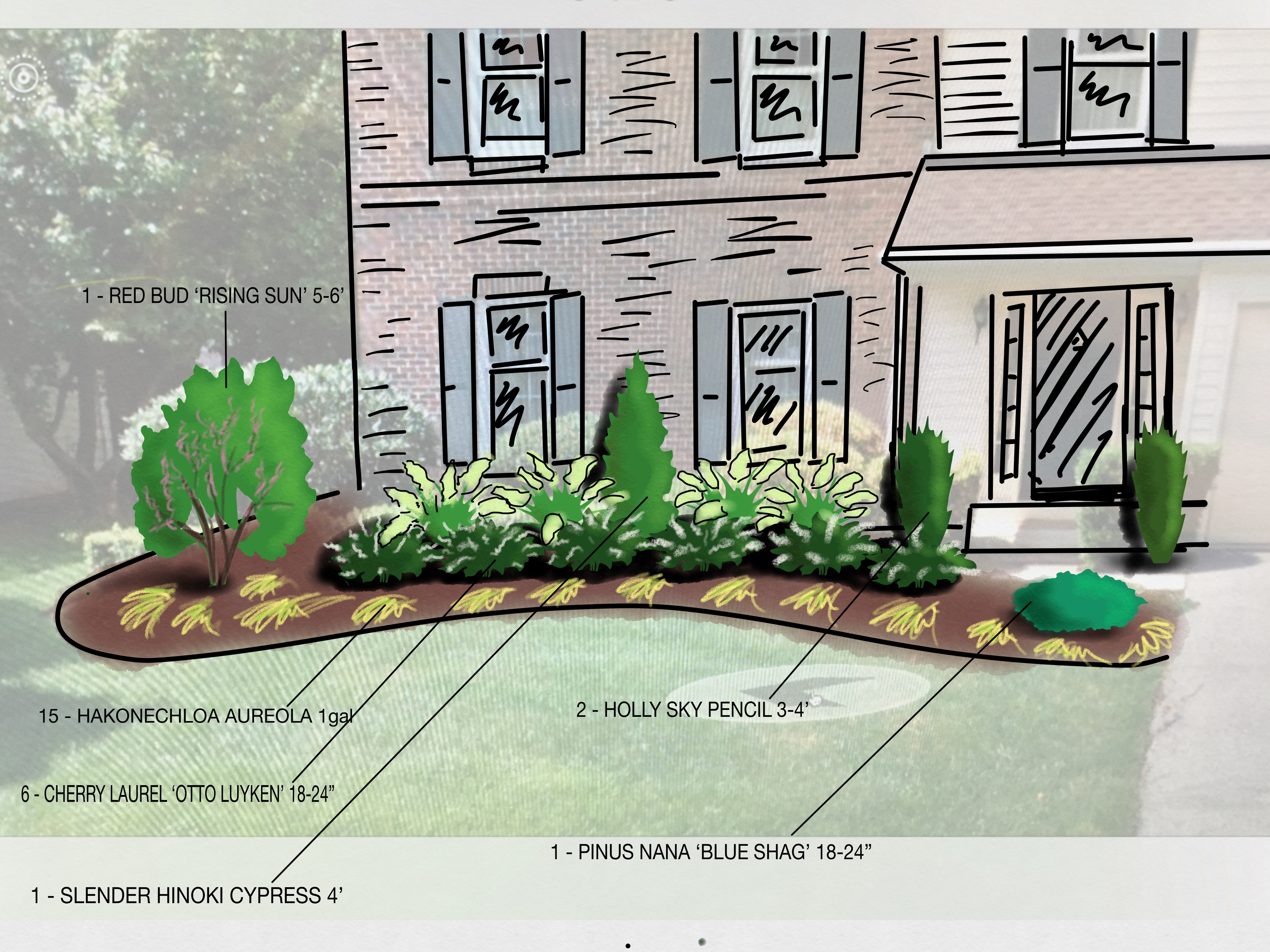 Many homes have been built with a "builder grade" landscape. We can design a landscape that better suits your new home.
Most builder grade landscapes are designed with a life-span. If your home is twenty years old and has the original landscape, it may be time for an upgrade.
New designs can include a variety of plant material that stays small over time, allowing your landscape to last for decades. Choose the design that best suits you.
A large part of plant design entails the understanding of what your plant material will look like in a few years. With our experience, we can design a landscape that is functional as well as aesthetically pleasing. Plant material is specific to geographical location, but also exposure. A large number of plant material failures are due to placement. Soil types are also key to the survival of plant material. Let us evaluate the property, and ensure your plant material a long, healthy life.
Our confidence and background allow us to offer a no charge warranty on most new plant material.
Let us maintain your new landscape with a maintenance package that fits you and your property -See more details in our Grounds Maintenance Section. Packages are all custom designed to meet your needs. You can place your account on autopilot with GreenLine.
Complete Landscape and Accent Lighting
Check out the bright side of our lighting division.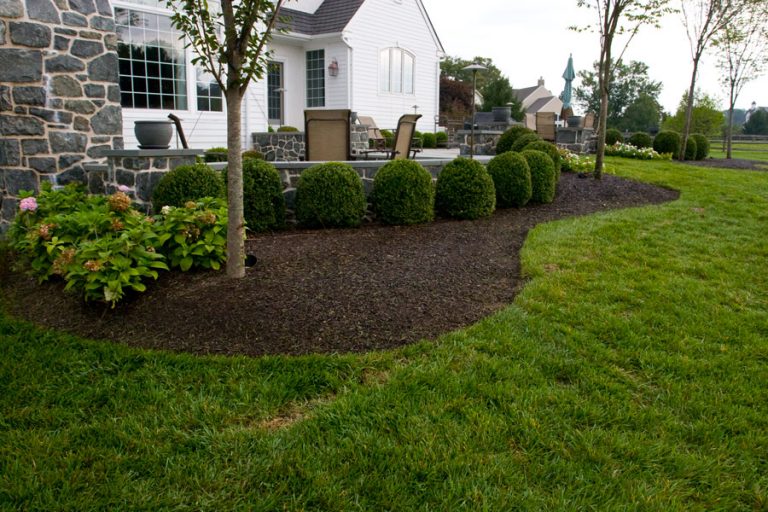 We design, install, and maintain low voltage landscape lighting.
We are Vista Certified Outdoor Lighting Professionals delivering quality products that last. Durable cast metal fixtures that can take a hit will ensure years of service.
Low voltage lighting is a great way to accent your home and landscape while providing security that keeps light around every corner at night.
Make your home shine at night. You have already invested so much in its appearance; it doesn't only have to turn heads during the day.
Keep your guests on the walkway with a huge selection of pathway lights. Center post and side post lights have specific applications. Let our staff explain which style best fits your needs.
Keep guests off your lawn with a selection of recessed paver lights defining the boundaries of your driveway – Don't worry, they're safe to drive on too!
We can incorporate lights into the surface of your walkway or driveway, providing light when you need it, where you need it, without the need for an above ground fixtures.
Full Service Irrigation Division
Save time and money by installing a new, completely automatic underground sprinkler system.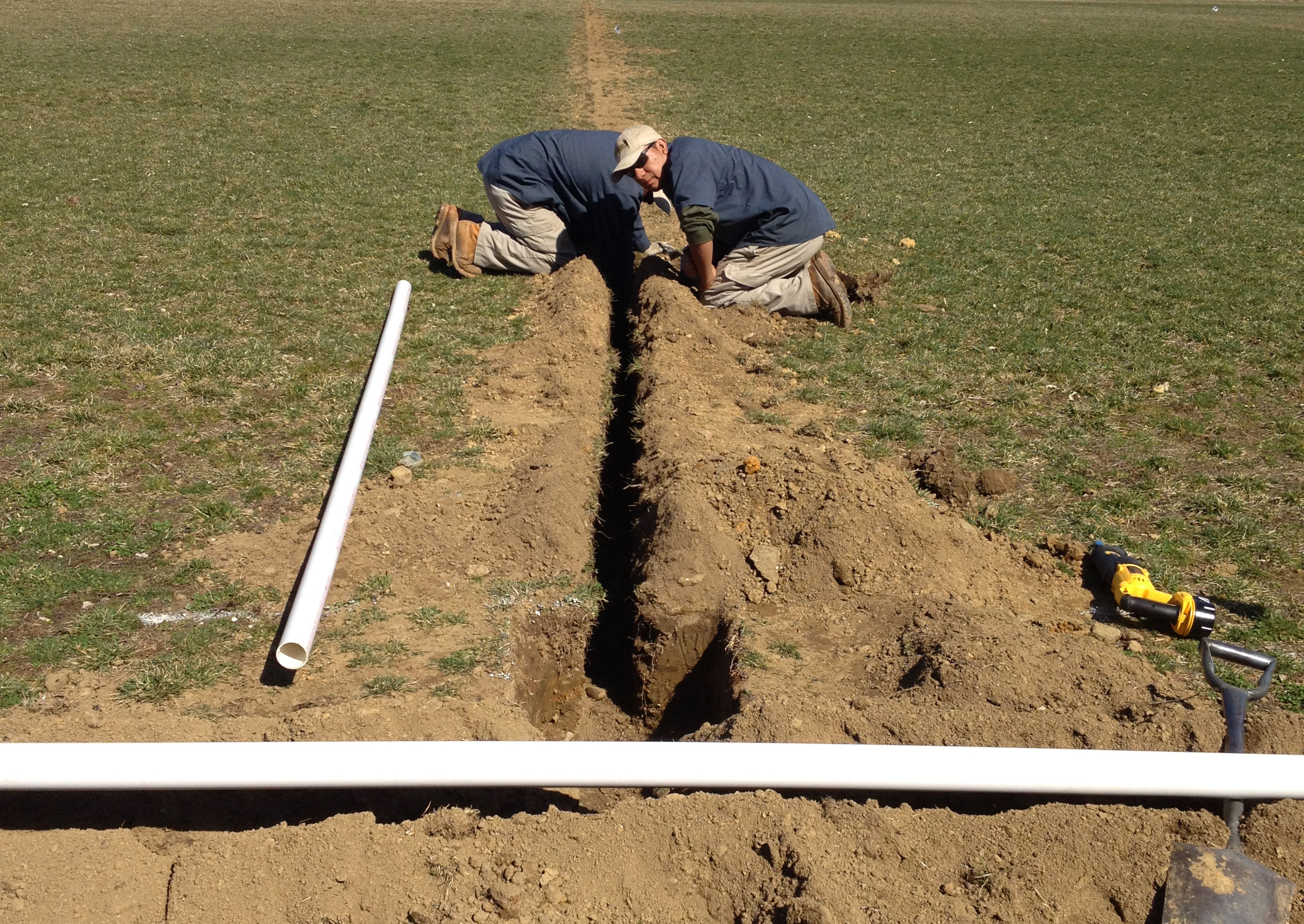 Preserve your landscape by watering when it needs it, and actually use less water.
By applying water early in the morning, your landscape has an opportunity to absorb the moisture before it evaporates, making every drop count. Watering in the morning also allows your turf to dry before night falls preventing the possibility of disease.
Affordable systems can be installed on existing lawns with minimal disturbance to the turf. Our equipment allows us to pull lines underground without the need to excavate.
Budget concerns? You can choose to install a system in just one area of your property now. All GreenLine systems are designed with the possibility for future expansion always in mind, so you can always add to it later. Changing the layout of your home, or planning for a pool? We can design systems based on your future needs too, planning ahead to avoid moving lines in the future.
Systems are designed custom to your needs and to fit your schedule. You can choose when and where to water, and for how long. Timer controls can adjust every aspect of your system.
Install a rain sensor with your system and automatically save water when you don't need it. Rain sensors are small, wireless options that automatically stop your system from operating when it has rained, and automatically reset when it dries out.
Ask about the NEW weather station driven smart controllers. See 30-70% water savings with this cutting edge technology.
Already have an irrigation system?
GreenLine technicians can service, repair, troubleshoot, and maintain your existing system, even if we didn't install it.
Upgrade your existing system with a new timer, add a rain sensor, or update your heads to new, more efficient models.