Custom Hardscape Design and Installation
Custom designed walkways, patios, retaining walls, garden walls, steps, driveways, outdoor kitchens and more! All in a variety of styles, textures, colors and materials. Add function and fashion to your property with beauty that lasts.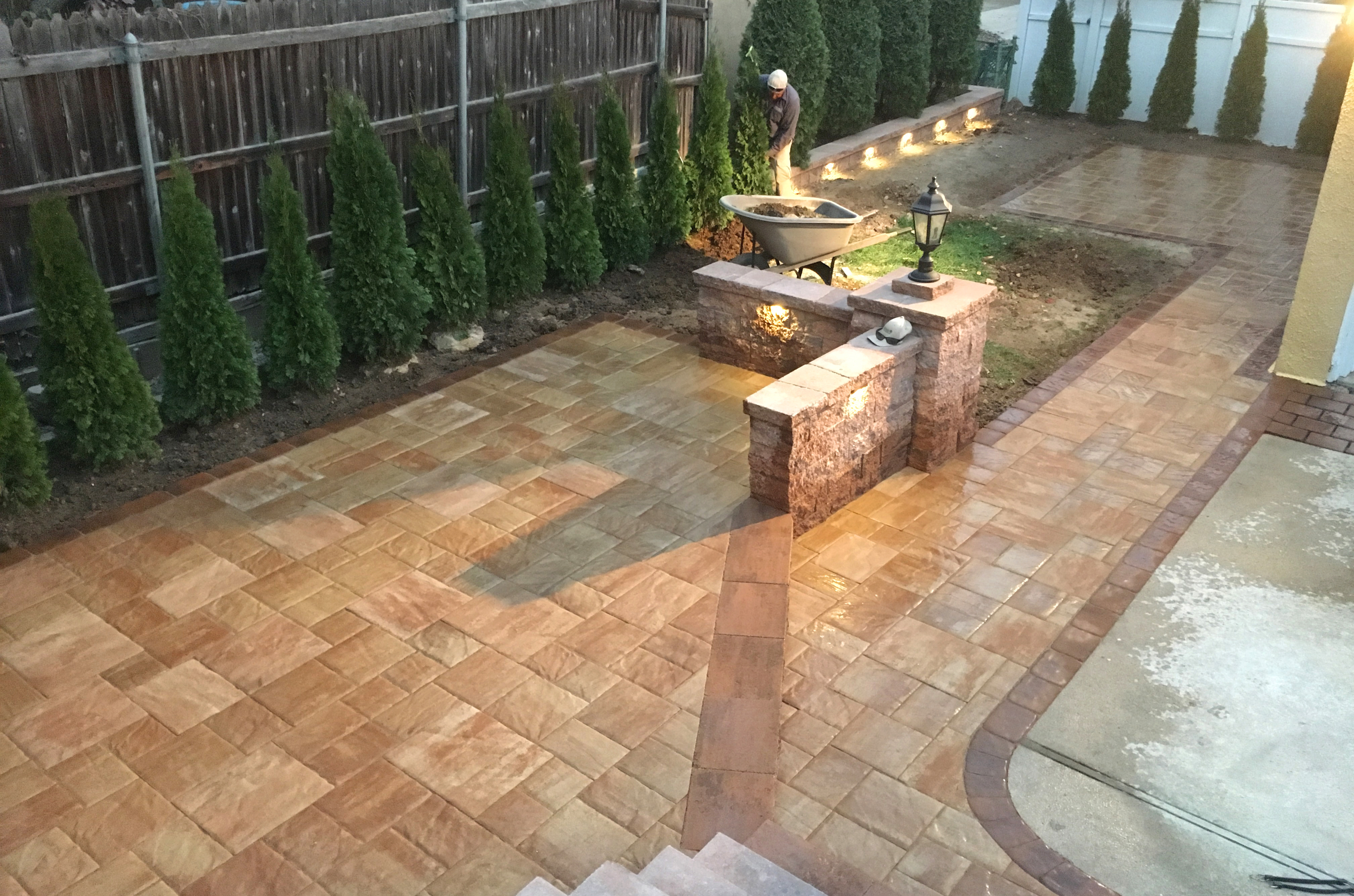 Hardscapes are an investment in your home and will last for years to come.
Our expertise allows us to offer a 5-year warranty on all interlocking pavements and segmental wall systems.
We are ICPI Certified Installers practicing above and beyond the industry standards to uphold quality.
We are an EP HENRY Authorized Hardscape Contractor allowing us to install quality products backed with a lifetime guarantee. If there is ever a problem with the product itself, we are contracted to repair it at NO cost to you.
Our professional equipment allows us to excavate and install quickly, so you can enjoy your investment without a long wait.
We can install any shape of paver driveway, walkway or patio. Raised landings, steps, retaining walls, fire pits and outdoor kitchens are all custom designed for you. Say goodbye to the "cookie cutter" projects that all look alike and let us design a unique hardscape that you will enjoy for decades!
Add accent pavers to an existing asphalt or concrete driveway to give it that little something extra.
Add recessed lighting to your patio, walkway, driveway or accent lighting to your retaining walls.
Concerned about drainage? We offer drainage systems too. We will design each application to meet the needs of your surroundings. Pipe your downspouts underground and away from your patio and maximize your space. Rest assured that every excavation project will meet the building and grading codes in your area.
Need that extra parking space but don't want to lose your lawn? We carry a full line of turf pavers that will give you the best of both worlds – providing a solid pavement surface below, and you keep your grass! Several styles of eco-pavers are also available to create a functional, permeable pavement.
We offer natural and faux stone masonry too.
Keep that rustic, natural look with real stone or a selection of pre-fabricated concrete stone to achieve a unique, warm look to your landscape.
Natural stone applications can vary from wet-set stone steps, to dry stack retaining walls.
We do concrete too. Driveways, walkways, patios and steps. You name it – GreenLine has you covered!
Excavation and Site Services
With a finished product in mind, let an excavator with a landscaper's mindset ensure the proper result from the ground up.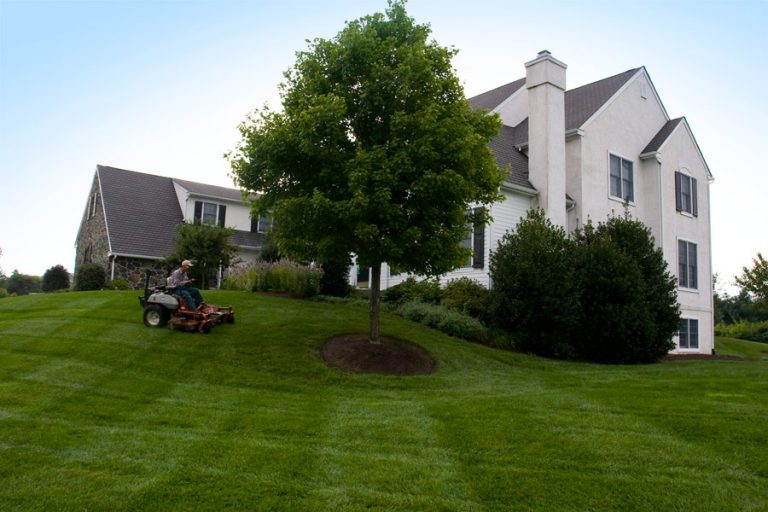 Tired of that bumpy lawn? Property settling?
We offer grading services to fix those sinkholes and poor initial grading.
Correct drainage issues with underground solutions – dry wells, French drain systems, and downspout extensions. Stop wet basements before they start by correcting the water problem before it reaches the foundation.
Correct surface runoff with proper grading and swaling.
Control erosion with proper vegetation, stone beds, and water deterrents.
Tired of that old landscape, but enjoy the weekend warrior projects? No problem, we can remove the old, overgrown plant material in a fraction of the time with our turf friendly equipment, and you can install the new material. We offer installs too, just check out our Landscape Design and Installation Section.
Site clearing and brush removal – expand your property's potential and clear encroaching vegetation.
We offer standard excavation services for other contractors too. Water lines, underground electric, etc. Especially if you are crossing a residential property, let an excavator with a landscaper's background complete the project knowing the end goal. We can restore the site back to, or better than it was.